Proper Hunting was started out of a pure passion for hunting and the outdoors. I have been hunting and fishing since I was 2 feet tall, and I love it more now than I ever have. My name is Greg George, and I live in North Carolina. I am a Jesus follower (more on that later), husband, and father of 3 awesome kids.
By day, I work in technology. When I'm not working, I am all about the hunt! Over the past 5 years I have given up competitive climbing, golfing, and other hobbies to focus almost exclusively on hunting. I do fish, but only when it's not Turkey or Deer Season…..
Hunting Preferences
Based in NC, I hunt mostly Turkey and Whitetail deer. At this season of my life, I mostly still hunt, and choose not to use bait. I'm a huge food plot fan, and have been testing different blends for the last couple years to see what deer in my area like the most. It's tough competition with the acorns. I hunt both private and public land, with the split being about 50/50.
Over the last few years, I have become more and more excited about Turkey hunting. In my area, the Eastern is the primary species. The turkey population is not as strong as in other states, but there is still a decent amount of birds in the piedmont and east of our state.
I do travel to hunt, and have covered many states in the southeast, and spent last year chasing mule deer in Arizona off the Mogollon Rim. Great hunt!!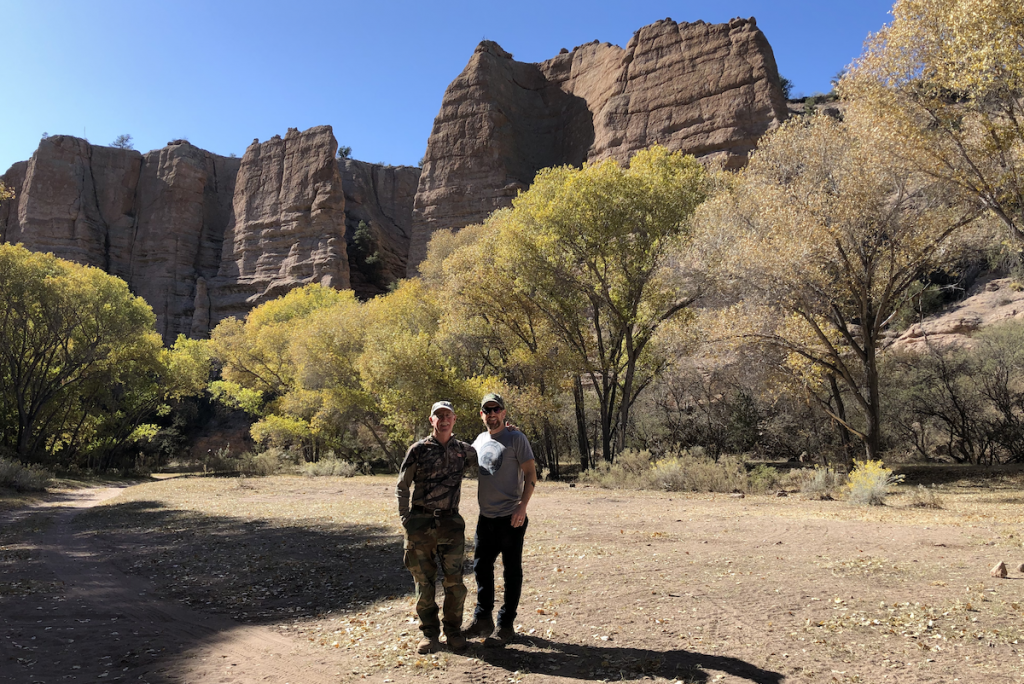 My goal for this site is to help share my hunting journey, and to help other hunters get better at the craft. If I can help one hunter harvest more quality game, then I am happy.
I love to connect with readers and other hunters, so don't be a stranger, find me at various social media outlets. Thanks for reading and God Bless. See you in the woods.